D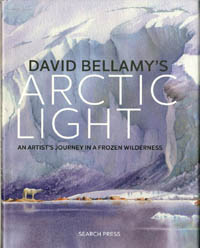 avid's latest book Arctic Light was released on 1st June 2017. This book is a departure from his how-to-paint books and it reveals the fascination that the Arctic regions hold for him. His sense of wonder and excitement oozes from the pages as he endures less than comfortable accommodation, awful food and the ever-present danger of hypothermia. Undaunted by all the discomfort he never misses an opportunity to capture the sensational scenery of one of the world's wildest of places.
The first 25 ord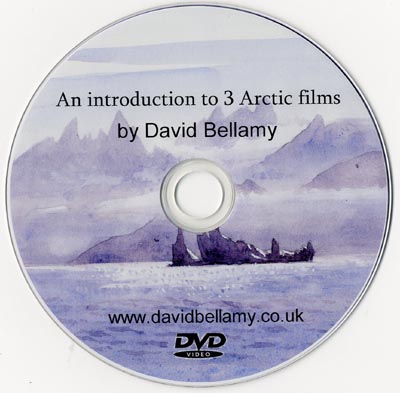 ers will receive a free 10 minute DVD preview of David's three Arctic films.

Reviews:
Ranulph Fiennes:
"This is a magnificent book. David Bellamys art beautifully captures the sheer splendour and majesty of this great wilderness, its wildlife and people. And his narrative is at the same time informative and funny he goes to great lengths to paint in this unforgiving landscape, watching out for polar bears, sketching while sledging at speed across rock-hard pack ice, or hanging precariously off inch-wide ice ledges, paintbrush (often frozen) in hand. David is an inspiration and this book is inspirational I cannot recommend it highly enough."
Sir Chris Bonington, renowned British mountaineer
"This book is an absolute delight, to browse through, to absorb the superb and evocative images, sketches and watercolours that took me straight back to my own Arctic wanderings, to adorn your coffee table or to read for inspiration or a good laugh".
Hardback, 176 pages, full colour throughout.
Your can order your copy here
Here are some of the pages from the book to whet your appetite