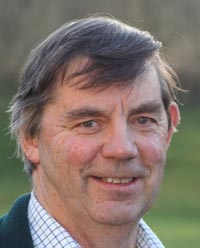 David is never happier than when sketching amidst nature, enjoying the natural environment while creating a new watercolour, and has travelled extensively, having taken groups to many fascinating parts of the world, including painting expeditions to the Himalayas, the Andes, Alps, Africa and many other places. He revels in exploring the wild places, whether  Alpine glacier, the Arctic tundra, the remote deserts or high peaks. Arabian Light is his 21st book and he has produced eight DVDs with APV Films, plus other on expeditions. He runs occasional painting courses and is a consultant for Leisure Painter Magazine. His watercolours can be found in the collections of Sir Chris Bonington, Bill Bryson, Sir David Attenborough, Chris Packham, among others. He is deeply concerned about the seemingly cavalier attitude many in authority take to the natural environment, particularly to the wilder areas of the UK.
David's Latest Book is
Arabian Light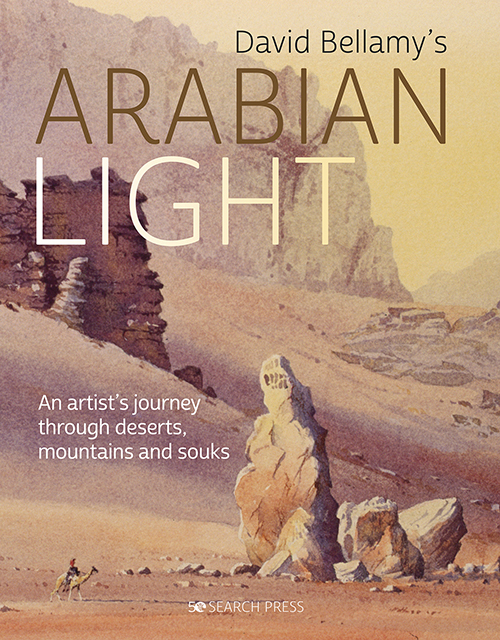 David's latest book is due for publication in May 2022 – Arabian Light includes paintings and sketches of deserts, mountains, souks, Crusader castles, mosques, Arab dhows, the many splendid ruins in Egypt, Jordan and Lebanon, and many sketches and paintings of the fascinating people David met along the way. 
Arabian Light will be published by Search Press in May 2022 – £25   174 pages
Seas & Shorelines in Watercolour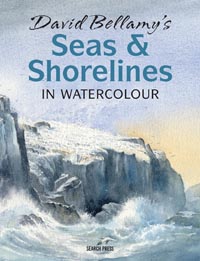 David Bellamy shares his passion for painting seas and shorelines in this inspiring and practical book. There is advice on finding subjects and painting the different moods of the sea; rocks, crags and cliffs; adding figures and animals into your artworks; as well as an in-depth look at the painting and sketching techniques required. David's extensive travels mean that seas and shorelines from all over the world appear in the paintings. For more information click here.  Available from 1st June 2019
Click here to pre-order a signed copy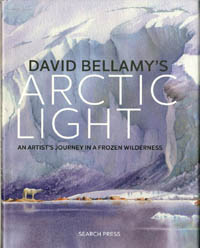 David Bellamy's Arctic Light
David's latest book Arctic Light is due to be published on 1st June 2017. This book is a departure from his how-to-paint books and it reveals the fascination that the Arctic regions hold for him. His sense of wonder and excitement oozes from the pages as he endures less than comfortable accommodation, awful food and the ever-present danger of hypothermia. Undaunted by all the discomfort he never misses an opportunity to capture the sensational scenery of one of the world's wildest of places.
see here for more information
Arctic Adventures DVD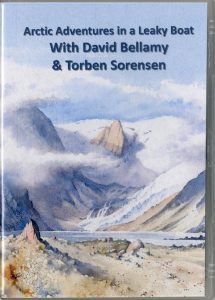 This new DVD follows David Bellamy and his friend Torben Sorensen on another challenging journey into the Arctic Wilderness. Battling midges, impenetrable willows and a leaky boat their unquenchable humour keeps them going
This time they set out to explore Tasermiut Fjord in southern Greenland in a Zodiac only to find out as they were setting off that the boat had a leak. Unperturbed they carried on in their usual carefree fashion to escape into a wilderness of ice, rock and sublime scenery where they are most at home.
'Winter Landscapes in Watercolour DVD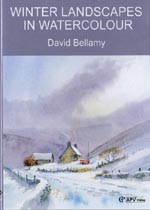 David's most recent instructional was filmed in the Brecon Beacons and North Staffordshire, in this new DVD I sketch on a winter's day alongside and canal and paint a cascading waterfall. I then find stunningly beautiful snow conditions and sketch a variety of subjects including cottages, trees, water, atmospheric skies and a fairy tale castle. Finally in the studio I work up one of my sketches into a finished watercolour. You can see a clip of the film here, and a review here. This new DVD is 90 minutes long and is the eighth in my popular series of films from APV Films. It complements the book of the same name. (above) Price £27.95 (see offer below)