The vast range of styles, approaches and emotions generated in our paintings makes the art world such a wonderful place for us to explore. It never ceases to amaze me what an exciting world we have in the arts. I mention emotions in particular, for to respond with passion and feeling is vital in whatever genre we paint. Sure, we all do 'bread and butter' work, as it's not easy maintaining that level of high emotion for our most important works.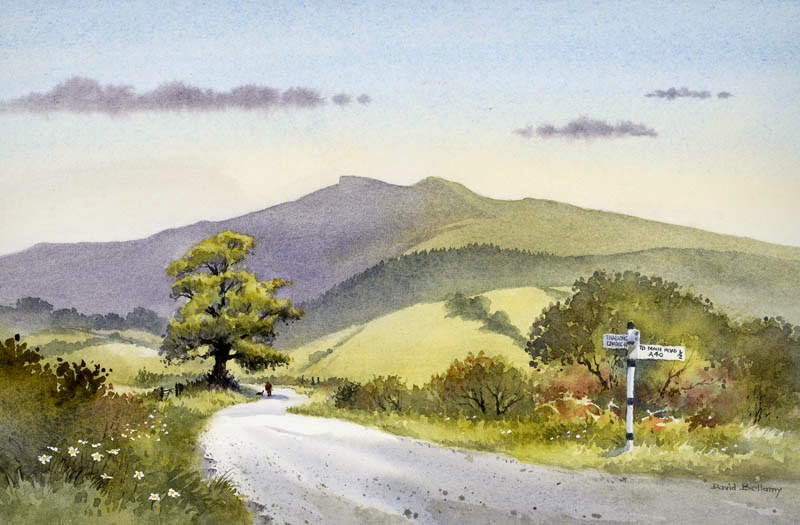 Emotion in art is often triggered by a sense of nostalgia, and one small, yet effective way of introducing this into landscape paintings is to include symbols of yesteryear, whether you are painting old sailing boats, steam locomotives, or whatever your theme may be.
In this watercolour the old county road stretches away towards the Brecon Beacons, and on the right-hand side I have included the old sign-post that still stands there. This style of sign-post is slowly disappearing from the British countryside, and it's amazing how including just a minor element like this can evoke a marvellous sense of the past. Watch out for these little gems if you like to put across this feeling of past times in your paintings. The signpost was created with masking fluid which will give you a strong, stark edge to the feature.
This is one of several of my paintings now on display at the Ardent Gallery in the centre of Brecon, tel. 01874 610710 Pop in and treat yourself to a coffee there while you look at the Christmas show.